Drink a cup of coffee or tea in (relative) peace while your kids let their imaginations run wild in our indoor play space, Kid City, complete with diner, grocery store, dress store and tree house.  
Open Play!
You asked and we answered! Wednesdays and Saturdays from 10am -3pm bring your kids in for open play for $15.
FREE parking, FREE coffee and FREE time for your kids to play inside away from the cold, cold weather outside while you sit back and enjoy a little free time for yourself!
Reserve for your own private group!
Want to get your kids out of the house but keep them in a safe play environment without tons of germs? Kid City at the The Hallway is the place for you. Available for you to reserve the whole room for your small group. Ten kids max. 
Parents sit on a raised stage which is babygated off, meaning, you can enjoy a conversation with your mom (and dad) friends while watching your kids play.
*This is not a place to drop off kids, not a babysitting service.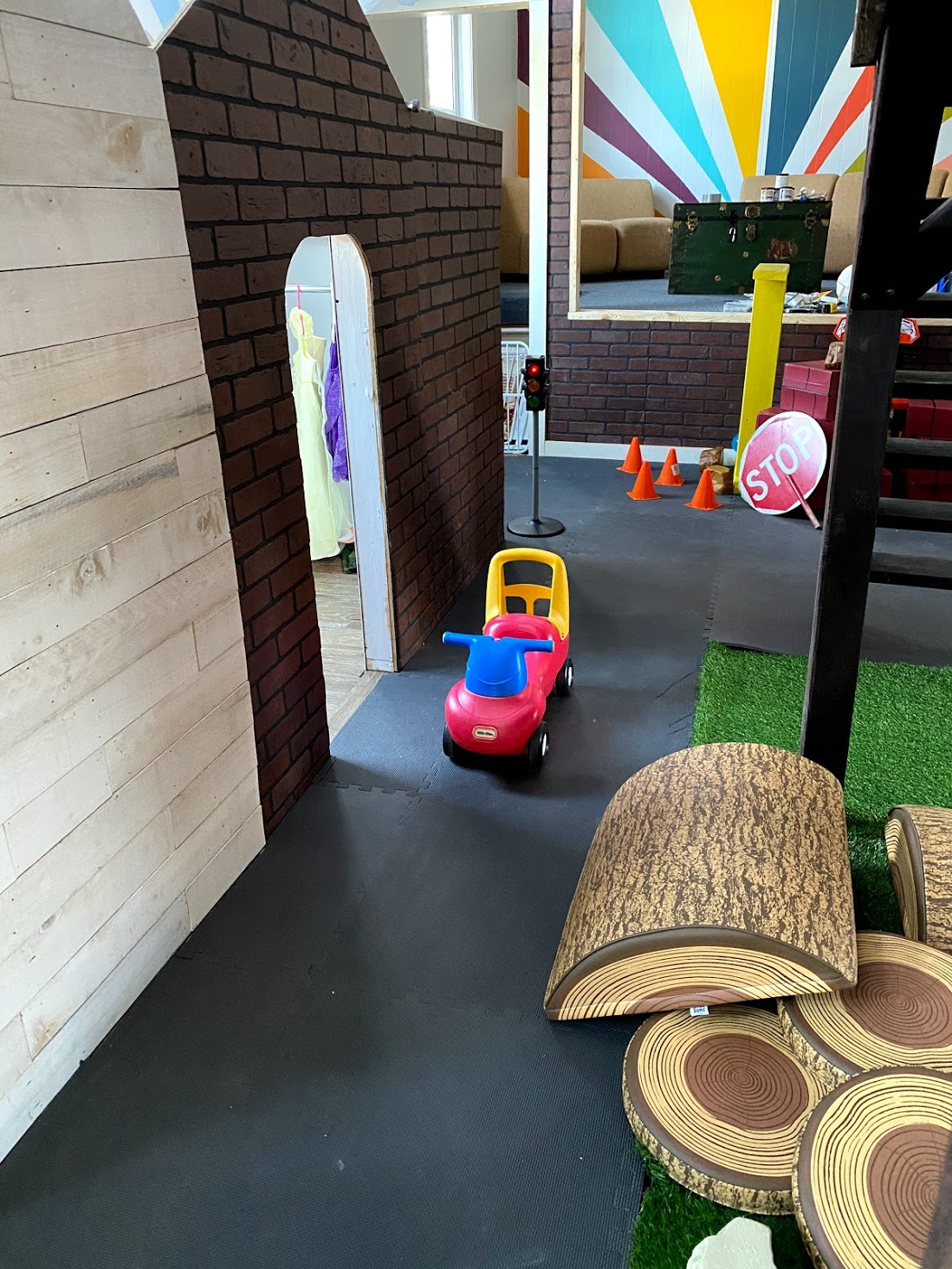 90 minutes of play for your small group
Reservations are required at least one hour ahead of time.
We recommend no more than 6 parents in the parents area and no more than 10 kids in Kid City. Recommended for kids 18 months – 6-ish years, we're flexible on the ages. 
Introduce your babes to music, dancing, following directions and socializing with Miss Michelle of Wonder Wolf Entertainment.
Our instructor Michelle has spent almost a decade of dancing and entertaining in NYC. She has now brought her experience back to Port Huron. Michelle is a dance and gymnastics coach of almost 20 years ( specializing in ages 2-7). Her bubbly personality and will captivate your kids while they learn to follow directions in a loosly structured class appropriate for their age
After a half hour of structured fun, kids will be let loose in Kid City, for a half hour of free play while moms, can relax and watch while drinking a cup of coffee.
info@thehallwayescape.com
1219 Military St. Port Huron